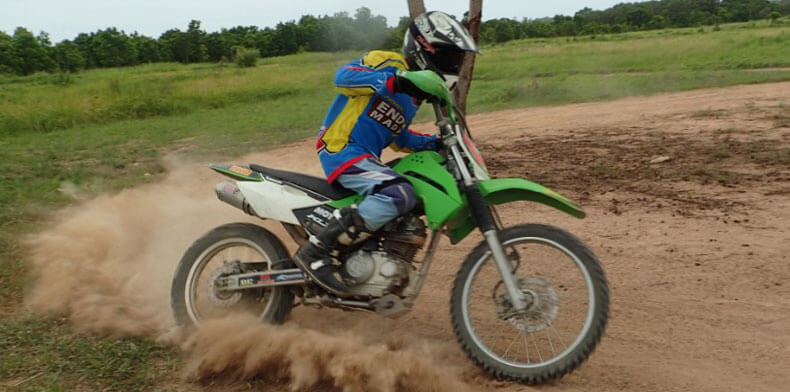 We offer Novice training tours aimed at competent road motorbike riders whom would class themselves as novice off-road bikers with 50 or less complete days of off-road enduro experience. We will teach you correct techniques and many new skills. Our Tracks N Trails Novice training program will take all your road bike skills and transform you into an off-road maestro.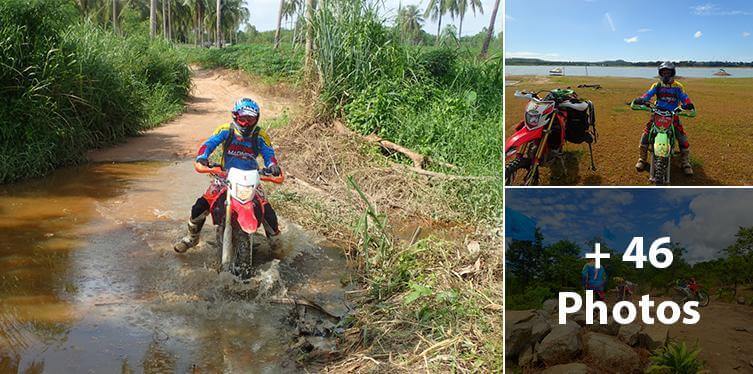 Enduro-Madness prides itself on its attention to detail and we try to tailor all aspects of our tours to the individuals taking part. We train people from all different backgrounds and abilities and, like any training, understand that individual needs are vital as everyone learns in different ways and often people are starting at a different level. Our online evaluation form really gives us a chance to grasp your experience and what skill level you'll be joining us at, which in turn helps us plan the best training day for you. Although the evaluation form is a vital part of planning your tour, our highly skilled trainers will be constantly assessing you throughout the tour adjusting for your individual skill level and areas for improvement.
Clutch control
stop / start
Posture
Weight transfer
Steering geometry
Eye line
Throttle
Brake control
Maneuvering over multiple terrains and obstacles
Please Note:
Additional charges for Novice training are 1000THB for a half day tour and 1500THB for the full day tour. The extra charge is incurred as the Novice training tour is classed as private tuition. The extra charge can be split between groups of friends who book the tour together with a maximum of 4 riders per instructor
All pick up and drop off times are standard for half day and full day tours.
Please remember to state in comment section when booking a tour you require a 'Novice training tour" Thank you.