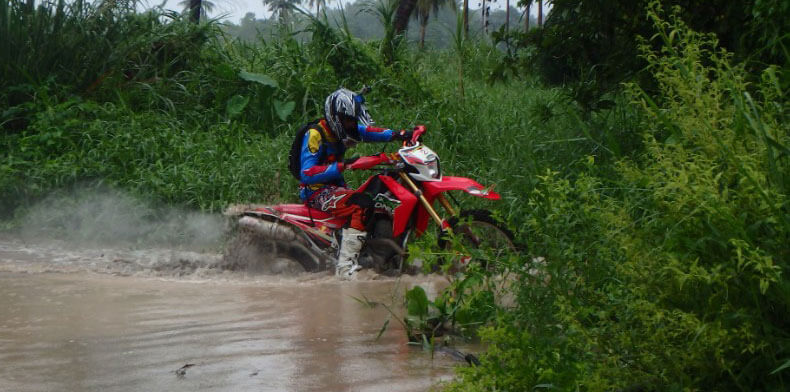 Experienced Riders Training
For the Tracks N Trails Experienced Enduro rider training tour our requirements for level 3 riders are a minimum 50+ days off-road biking experience. Maybe you are an experienced enduro rider with over 20 years' experience but feel you require improvements in certain areas. Our online evaluation form allows our riders to inform us exactly what they want from the day, be it hitting our tracks and trails and having tips and training incorporated along the way, or if you have specific skills and techniques you want to focus on.
After getting suited and booted for the day's ride we'll have a brief discussion to highlight exact areas you feel need improving. After the meeting we will hit the practice track for our highly skilled tour guides to assess your skill level before they tailor your days training to achieve the best results. As you ride our guides will ride behind you in some sections to assess your technique and offer tips and advice to constantly improve your riding ability as the tour progresses. Sections of the trail may be repeated after our guides offer you advice and tips on how best to maneuver the section. We can guarantee you will be amazed with your level of improvement after one day.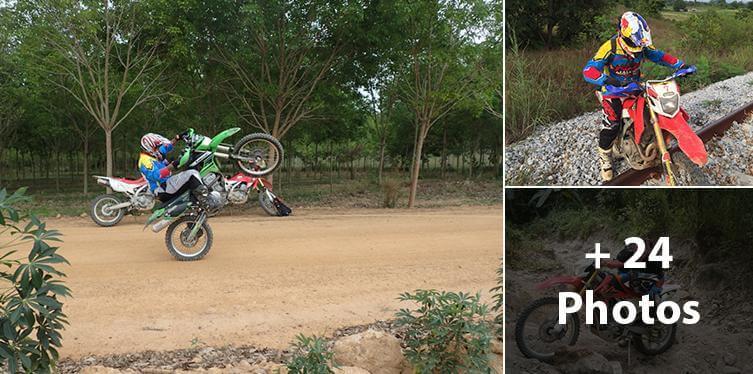 Throughout our level 3 experienced rider training session we aim to cover a multitude of skills depending on your ability. Here is a list of pointers our customers feel they can improve in:-
Posture
Weight transfer
Steering geometry
Eye line
Controlling throttle
Brake control
Riding in mud, sand, over rocks and through water
Multiple terrain training
Endurance
Maneuvering jumps and obstacles
Controlling wheel slides
Clutch control
Increase Wheelie length and confidence
Cornering
Please Note:
Additional charges for Experienced training are 1000THB for a half day tour and 1500THB for the full day tour. The extra charge is incurred as the Experienced training tour is classed as private tuition. The extra charge can be split between groups of friends who book the tour together with a maximum of 4 riders per instructor.
All Hotel transfer times are standard for half day and full day tours.
Please state in comment section when booking a tour you require an 'Experienced training tour" Thank you.