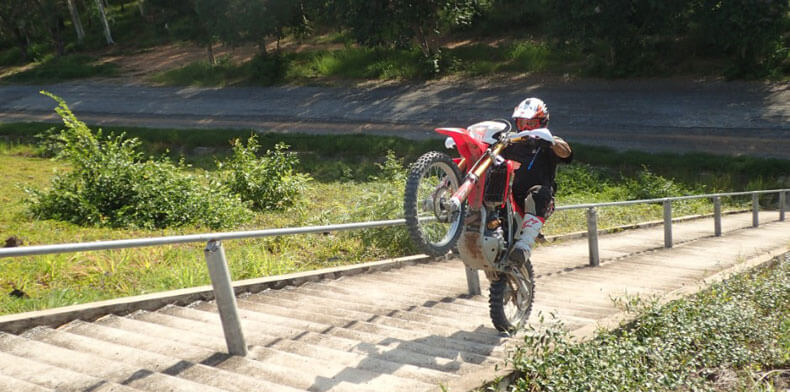 Tracks N Trails Pattaya by Enduro-Madness offers a wealth of experienced professional trainers that have numerous Thai and international Enduro-Champion honors. Our wealth of experienced instructors such as Asia Enduro champion Manoch Abdulkaree allows us to offer training at the highest levels. Our instructors will help you work on multiple techniques and skills vastly improving your level of riding.
Once suited and booted and ready to ride you will sit down with our pro instructors and talk through exactly what areas you want to focus on and improve. After the brief we'll hit the Enduro-Madness practice track for a few laps for our trainers to get a better understanding of your ability levels.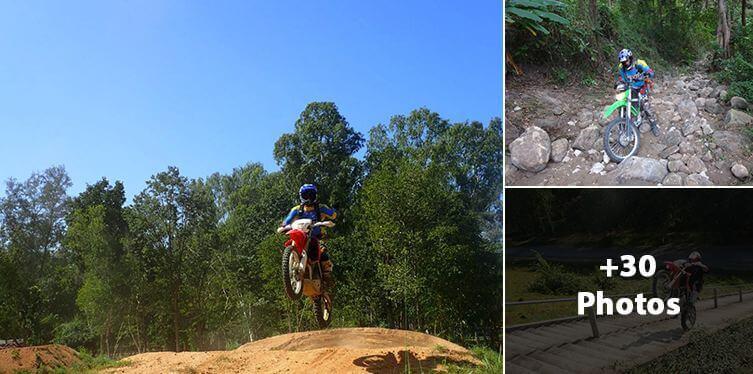 Alternatively another option is to just hit our toughest tracks and trails that will push any rider and take pointers as you go. During the ride our instructors will ride behind you in sections to assess your technique possibly repeating sections after mentoring. During the hotter and more humid months (May-Jun) conditions offer great endurance training for any European riders willing for a challenge.
Our instructors have an endless catalog of skills and techniques to cover here are just a few although the choice is always down to the rider:
Endurance
Steep Mountain ascents
Jumping
Controlling slides
Cornering
Braking
Posture
Weight transfer
Wheelies
Steering geometry
Braking front / rear / both
Please Note:
Additional charges for Expert training are 1000THB for a half day tour and 1500THB for the full day tour. The extra charge is incurred as the Expert training tour is classed as private tuition. The extra charge can be split between groups of friends who book the tour together with a maximum of 4 riders per instructor.
All Hotel transfer times are standard for half day and full day tours.
Please state in comment section when booking a tour you require an 'Expert training tour" Thank you.