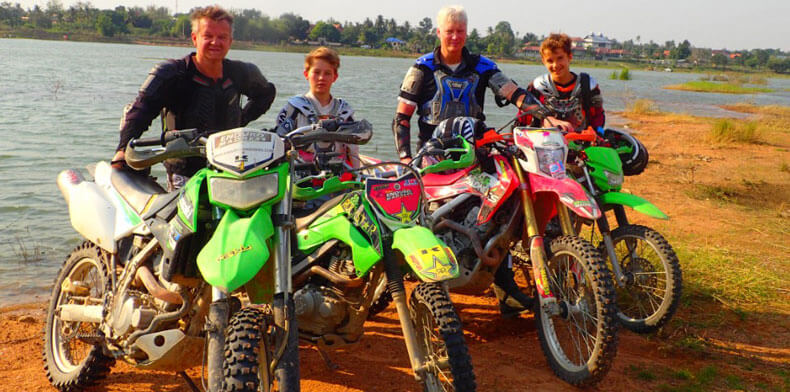 Father and Son Training Tour
Searching for a great way to get your children off their tablets and into the great outdoors? Look no further. Enduro-Madness offers an adventurous outgoing sporting activity that can really be enjoyed by the whole family. Introducing your child into enduro trail riding at a young age will seriously improve fitness, keep them active and give them a much needed break from Facebook. Not only is enduro one of the most fun sports around, but its life contributes are endless including patience and perseverance.
It's never too late to learn how to ride a dirt bike and with the most experienced skilled trainers in Thailand, Tracks N Trails by Enduro-Madness is a great place to start. The bonding experiences enduro offers are priceless, from your first ride together learning clutch control right up to conquering the toughest trails Enduro Madness has to offer.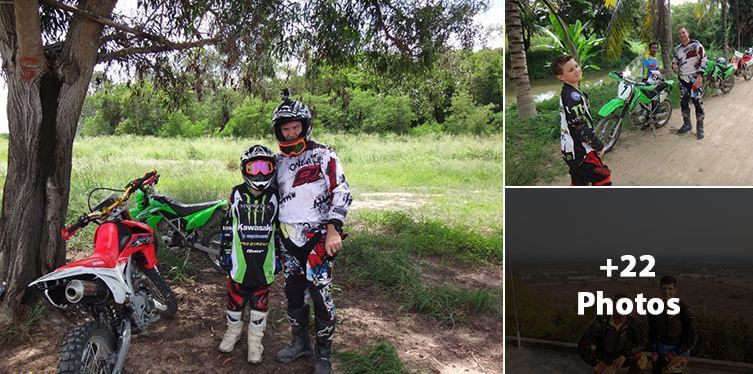 We have run the father son training course thousands of times since our beginning in 2008 and it has always been a resounding success. The feeling of achievement in learning a skill such as off-road biking really is second to none and leaves all riders with memories to last a lifetime which is always that much more poignant when sharing with a son or daughter.
Bikes:
Kawasaki/ Honda 250cc (general tour bikes)
Kawasaki KLX 125cc – 150cc – KX140cc (Younger / shorter / beginner riders)
Recommended minimum age is 13 years old however we have taught sons as young as ten years old how to ride the kawasaki klx 125cc.
Additional charges for Father and son training are 1000THB for a half day tour and 1500THB for the full day tour. The extra charge is incurred as the Father and Son training tour is classed as private tuition. The extra charge is to be split between you and your son and is not a per person surcharge.
All Hotel transfer times are standard for half day and full day tours.
Please state in comment section when booking a tour you require a 'Father and son training tour" Thank you.