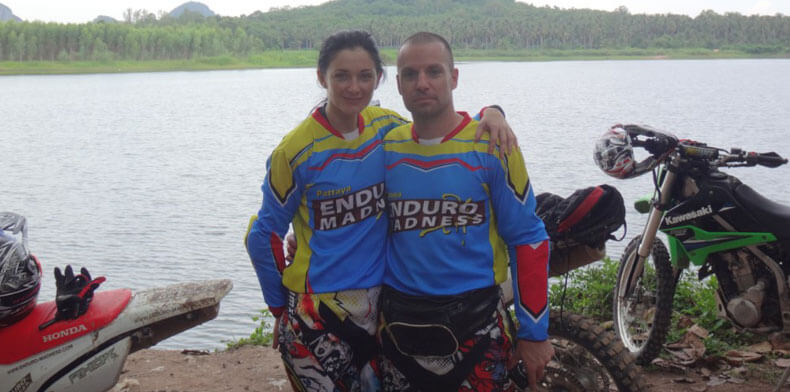 You've done the romantic meal. You've walked hand in hand down an empty beach. You may have even kissed under the Eiffel Tower. Well Tracks N Trails Training by Enduro-Madness offers an experience you and your partner will never ever forget!!!
Alternatively is your hubby an enduro fanatic? Well why let your partner have all the fun? Tracks N Trails Pattaya by Enduro-Madness will take you both on an exhilarating day along jungle tracks, mountain trails, through streams while taking in the beautiful Thai countryside.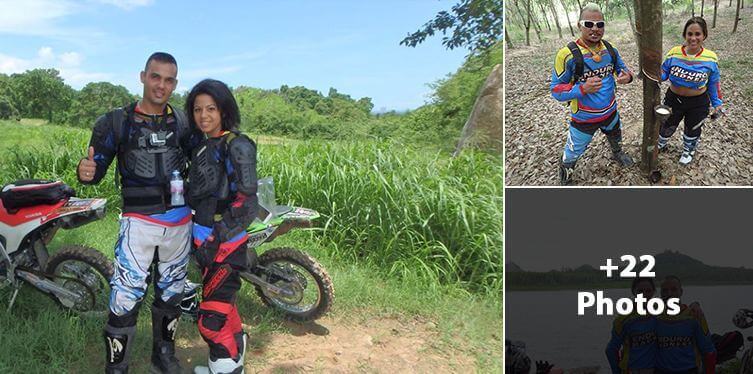 We can easily tailor for couples with different skill and experience levels with an optional mornings training for the lesser skilled partner while the more experienced enjoys our many tracks and trails before meeting for a rest and spot of lunch. After lunch you can head off together and experience the wealth of trails on offer in Pattaya's beautiful countryside.
Alternatively we can opt for easier trails in the morning with a good mix of terrains then progress in the afternoon to more challenging trails to really push you.
Another option is to spend the morning riding together until lunch. Once we're ready to go after lunch the more experienced rider can tackle some advanced trails to really test their enduro skills while the weaker rider can enjoy some of our less challenging trails.
Please Note:
Additional charges for Couples training are 1000THB for a half day tour and 1500THB for the full day tour. The extra charge is incurred as the Couples training tour is classed as private tuition.
All Hotel transfer times are standard for half day and full day tours.
Please state in comment section when booking a tour you require 'Couples training tour"