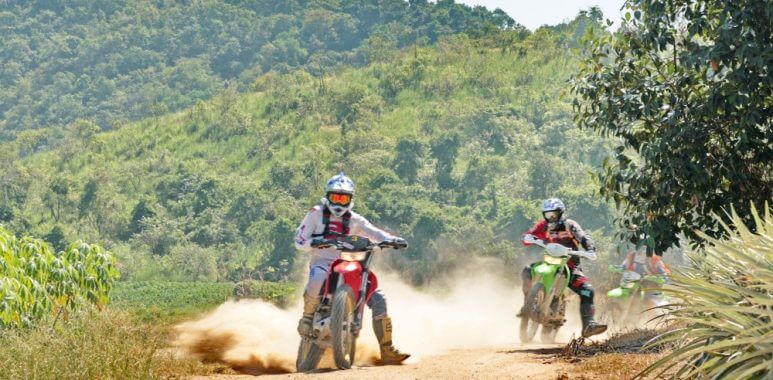 Motorcycle Off-Road Training Pattaya Thailand
Learn the basics of Motorcycle Off-Road riding right here in Pattaya Thailand. Tracks N Trails Pattaya offer a great package to suit complete beginners. Step by step instructor training that will lay out the basic technique for riding real Dirt Bikes off-road. The fundamentals of riding an Enduro motorcycle explained, body position and weight distribution made simple.
You are not just kitted up and then thrown onto a bike and told to follow along. You will understand something about how to ride and how to control an Off-Road Motorcycle, you will understand the dynamics of the bike along with the benefits of each specific technique.
Are you looking to buy a road motorbike in Pattaya Thailand? Are you unsure of how to ride or afraid to just hit the road without some sort of correct training?
Learning to ride with Tracks N Trails Pattaya will help give you the experience and confidence you need that can then be transferred to your desired road riding.
You are welcome to come as a group or fine for one on one training. Whatever suits.
All abilities welcome.
If you are interested in training at Tracks N Trails Pattaya then use the contact tab above and get in touch.  
Click here to get more informations about the Training Tours.