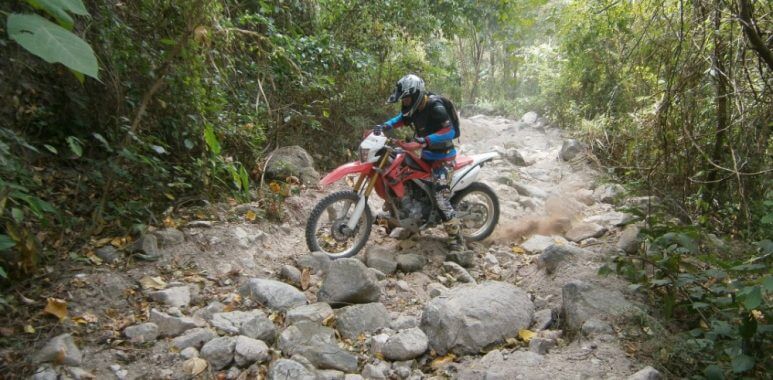 Dirt Bike Adventure Thailand
Dirt Bike Adventure Thailand Tracks-n-trails pattaya are running offroad dirtbike trail rides, Starting with our standard tour that will take you out for 2 hours as an introduction to dirtbike riding. Details of this tour are at the link below.
We are very safety consious for new riders and will not be blasting along and forgetting you may not be able to ride, we will slowly and steadily with plenty of patience let you feel and enjoy how it is to ride an offroad motorcycle, and give you chance to see the real countryside in this part of Thailand.
We also take bookings for more experienced riders who might be interested in going out the whole day, stopping for lunch and arriving back to your hotel late in the afternoon.
We use Kawasaki KLX 250 machines and have all the helmets boots kit and body armur needed to ride, you can arrive in your shorts and flip flops. All you need is the ride fee.
Hover over the small icon below to get the link to the details for our short tour.